The Dudsome Brothers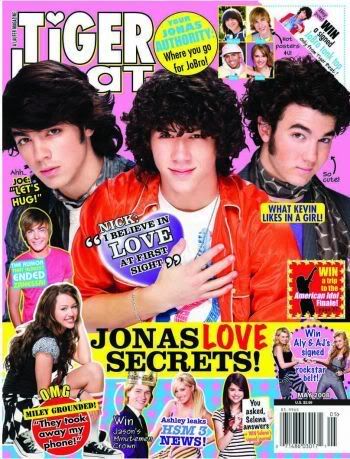 MTV--His opponent may be trying to brand him as a celebrity, but Barack Obama isn't the biggest star in his own daughters' eyes. When Malia, 10, and Sasha, 7, took the stage at the Democratic National Convention in Denver on Monday night after their mom Michelle's speech, they had no idea their dad was going to be beamed in live via satellite. When Mrs. Obama told the girls she had a surprise for them, the potential first lady was pretty surprised at the response. "Is it the Jonas Brothers?!" Malia asked.
Be sure to tune in to Bubblegum & Other Delights on Luxuria Music each Friday from 7-9 PST to hear the Hudson Brothers, the Archies, the Banana Splits, the Wombles, the Bugaloos, the Ohio Express, the 1910 Fruitgum Company, Lancelot Link and many other fine bubblegum bands. Sorry Sasha and Malia, no JoBros allowed!